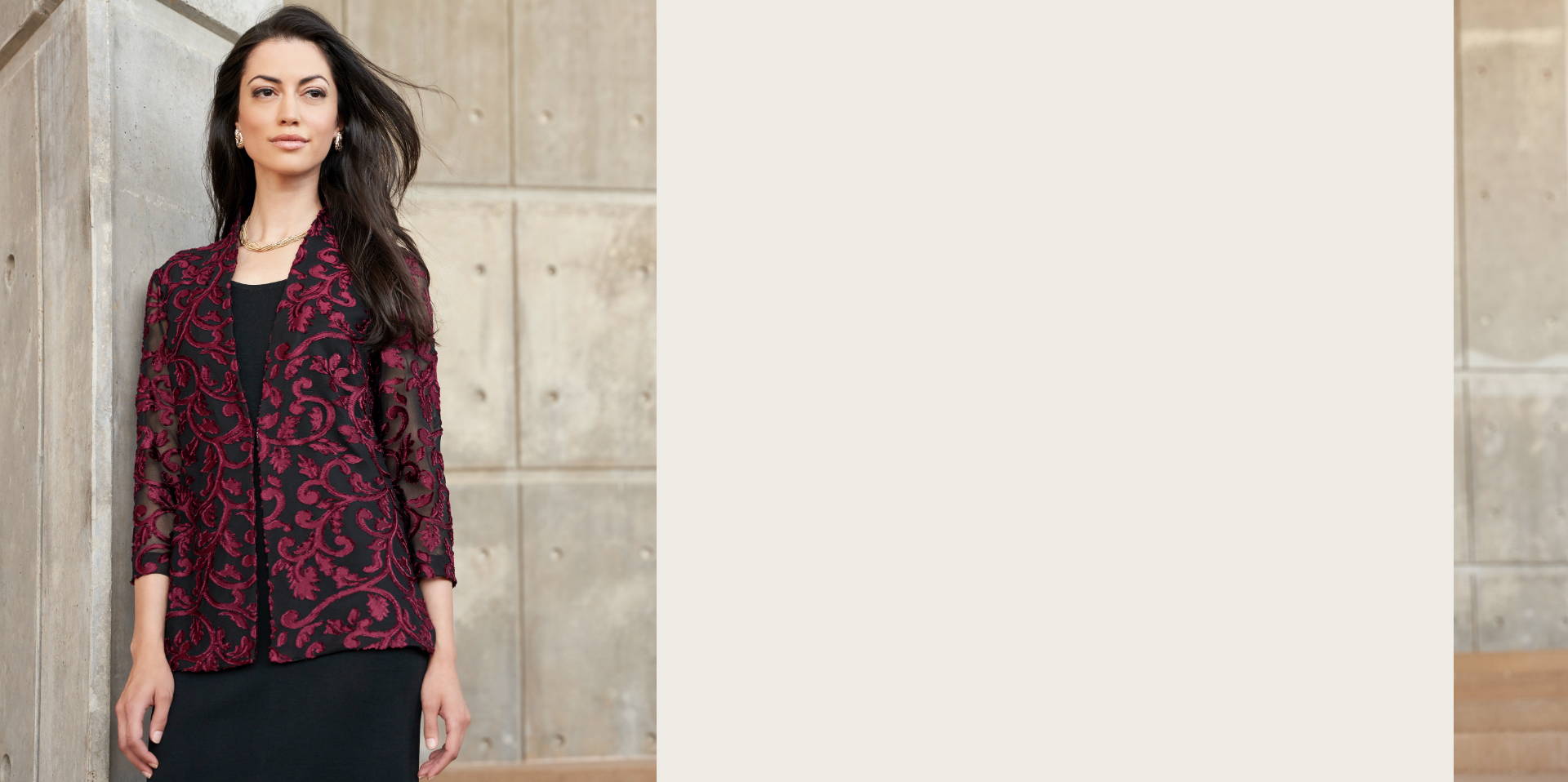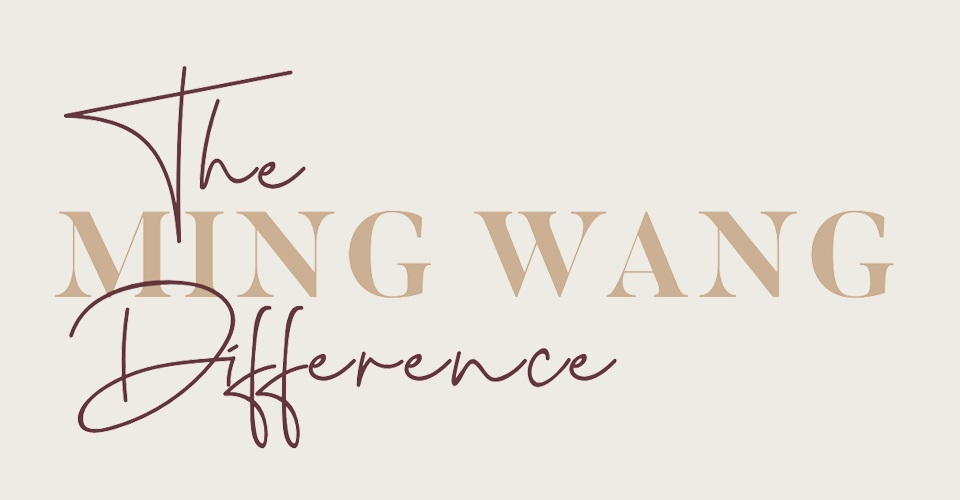 At Ming Wang, we believe in helping all women to be comfortable and confident in their own skin with bold, luxurious statement knits and timeless basics so versatile, they become an integral part of your everyday style.
Easy to wear, easy to care for, flattering, and endlessly stylish — our investment-worthy pieces are designed to carry you through any occasion for years to come.
Ming Wang strives to make the lives of hard-working women easier by offering a variety of timeless styles in inclusive sizes XS - 3X. Our sizes tend to run on the larger side, so when in doubt or between sizes, be sure to size down.
Consult the size chart below to determine your exact size. If you need additional assistance and would prefer help from a Personal Clothing Consultant, please reach out to our team by calling 1-800-535-8281 or emailing stylist@mingwangknits.com.
The measurements shown on the size chart above are body measurements in inches, not garment measurements.
To get accurate body measurements, measure in undergarments only, not over the top of clothing, and refer to the guide on the left side of the chart for how to measure specific areas.
You will also find garment measurements in each product description. To get an idea of how specific garments will fit, use the guide on the right of the chart.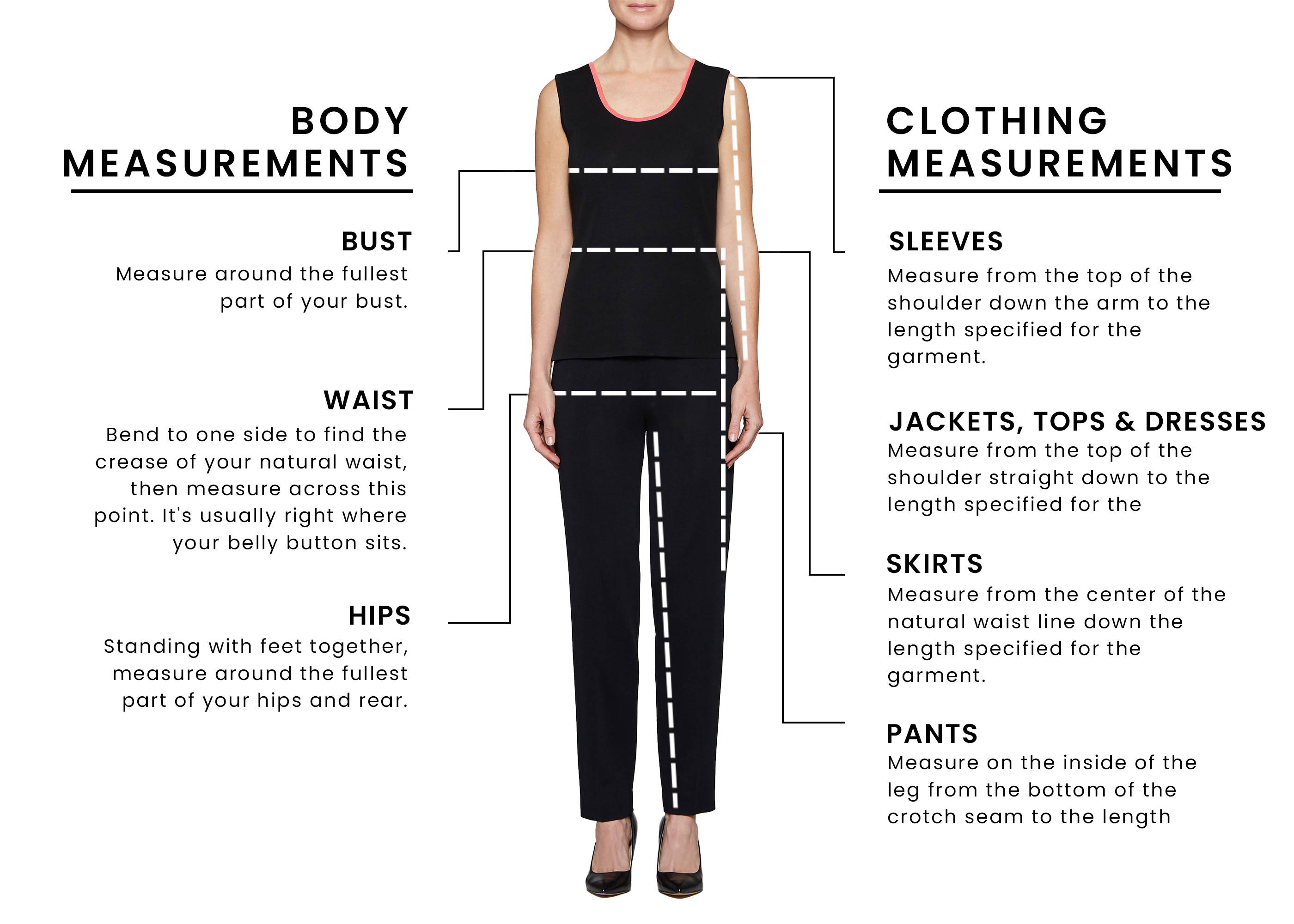 Please refer to Garment Care if you need instructions on caring for your Ming Wang pieces or hemming them to the perfect fit for your body.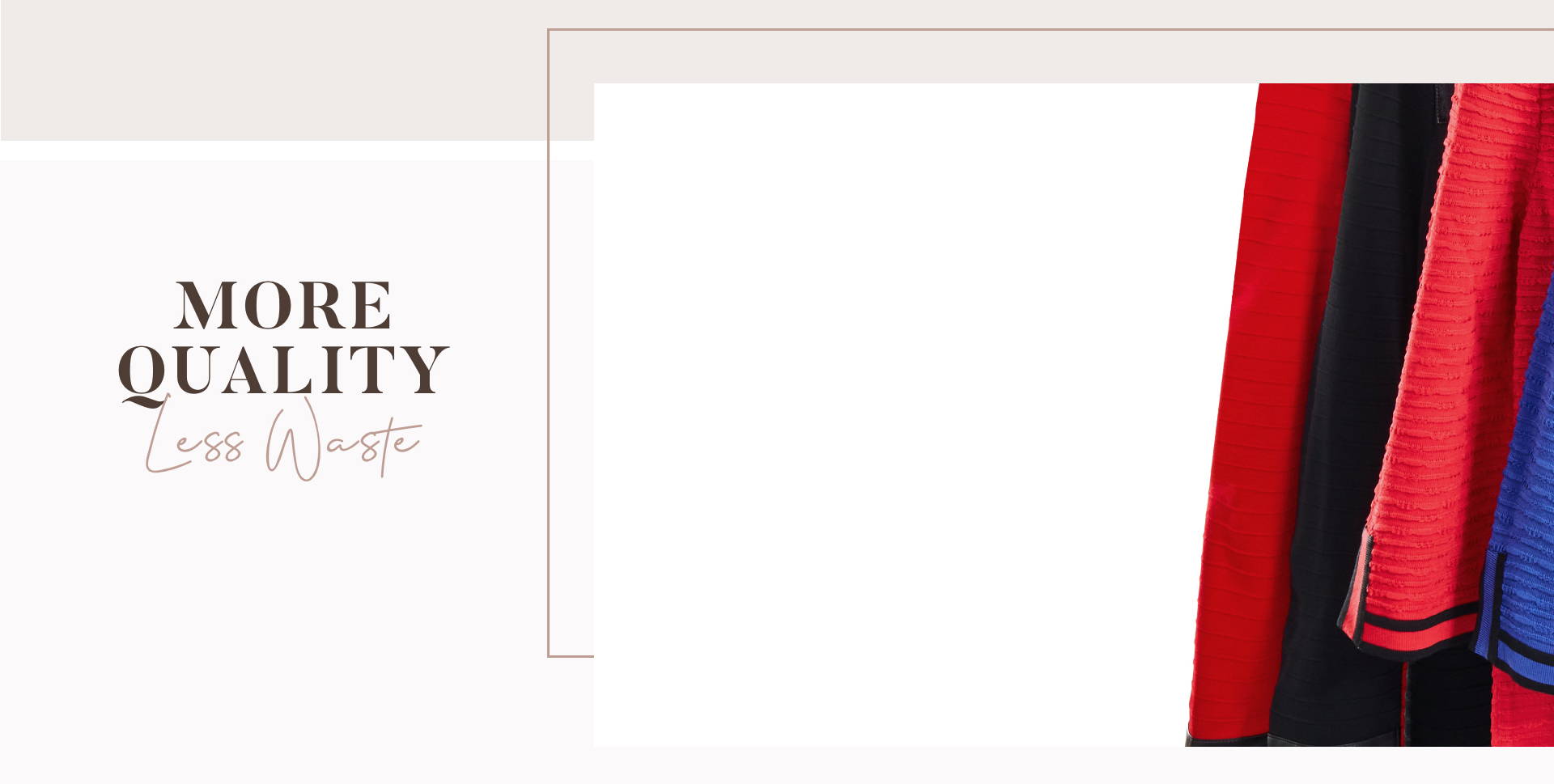 Each of our styles is made with the "full-fashion construction" technique that is traditionally used in haute couture. Every pattern piece is knitted individually, eliminating the waste created when using the usual cut-and-sew technique. While more expensive, it is much more environmentally friendly, while allowing for prints and patterns to be consistently applied across sizes. This technique also ensures each piece has finished edges, without cut strands of yarn, preventing stretching and warping over time.